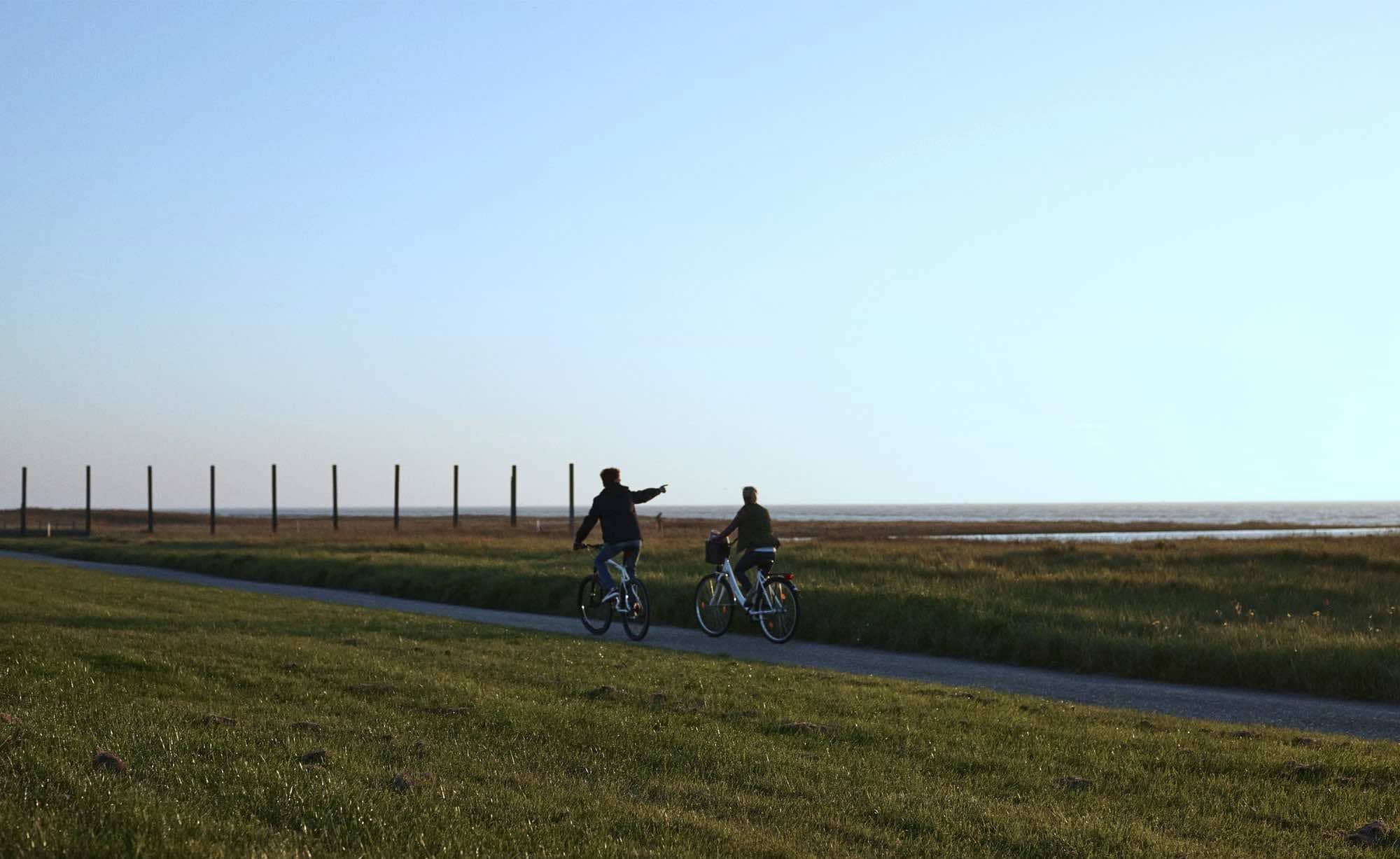 Are you thinking of relocating to Denmark? Take a look into our little Northern country's four different regions - and you'll be one step closer to becoming a local.
Live close to nature and pulsating city life
Central Denmark
Imagine living with the fierce North Sea to the west and the calm Kattegat to the east, surrounded by nature and still with easy access to the pulsating city life.
Become part of local communities with both Danes and expats working and living side by side and embrace a work-life balance that makes it possible to develop your career and still have time for friends and family.
Central Denmark offers you the opportunity to find your career match in the heart of Scandinavia while still on the mainland of Europe.
The region boasts some of the country's largest and most innovative companies and Aarhus, Denmark's second-largest city, is a vibrant hub for both business and culture. It is home to one of the world's top 100 universities and part of a strong network of cities, including the industrial centres of Herning, Holstebro and Viborg.
This region has a pragmatic determination to do things better, offering the brightest minds from across the world a unique opportunity to grow a career in one of the world's best work environments.

And by the way... if you find your dream job in Central Denmark, International Community can help you with all the practicalities and paperwork when relocating.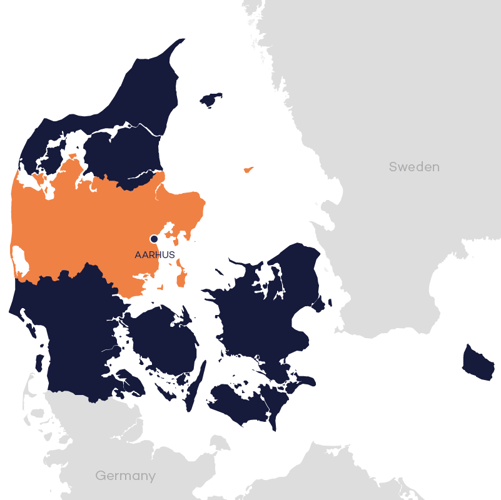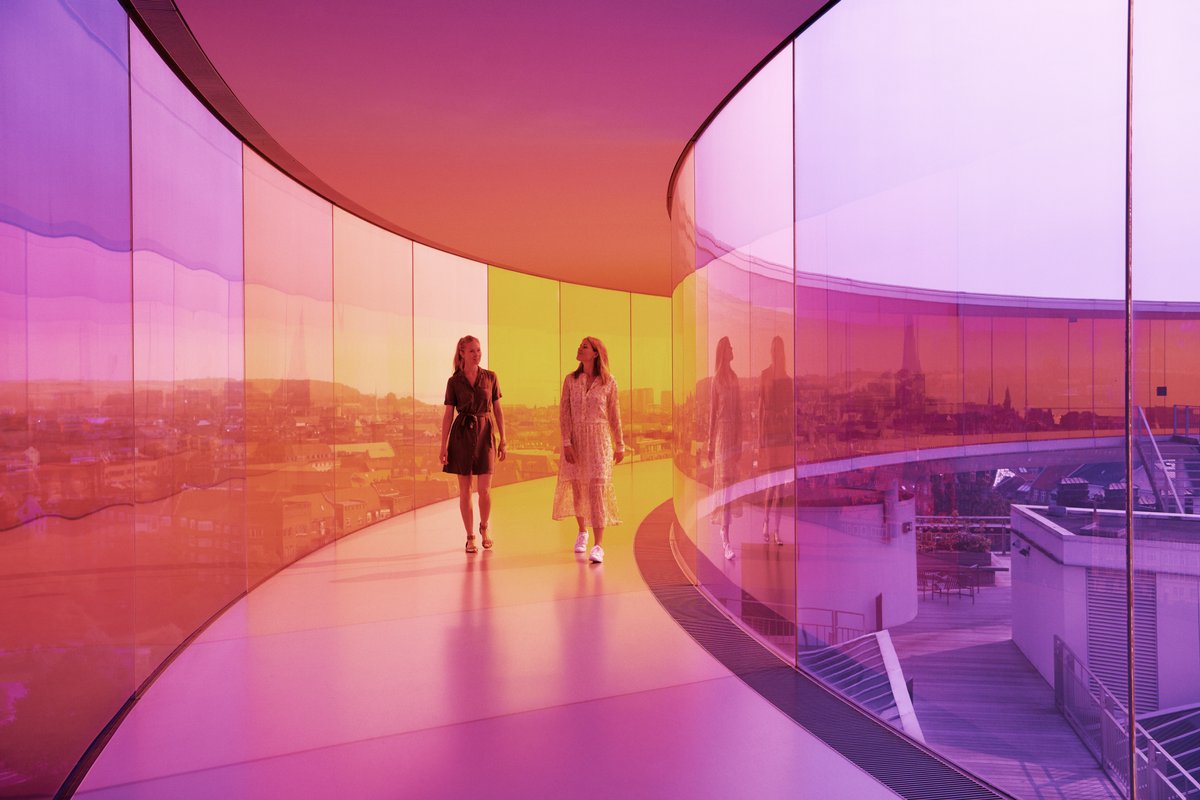 A vibrant, hip and sustainable metropolis
Eastern Denmark
Living in the eastern and capital region of Denmark, you will have exciting business and career options, time and money to enjoy the many restaurants, bars, galleries and green parks, and if you are bringing your family, this capital region of Denmark has great international schools and opportunities for children.
The city of Copenhagen is large enough for every kind of lifestyle but small enough to bicycle everywhere. And it is all there, from the hipster to royal districts, the castles and bell towers, the urban pulse in the cobbled streets and the Copenhagen harbour is never far away either. This is probably one of the reasons why Copenhagen has been named the world's most liveable city by Monocle – no less than three times.
But Eastern Denmark is much more than the buzzing capital. With some of the country's finest beaches and castles to the north, beautiful countryside to the west, spectacular lush nature to the south and charming cities spread all over, this region is filled with opportunities of every kind.

And by the way... if you find your dream job in here, International House Copenhagen can help you with all the practicalities and paperwork when relocating.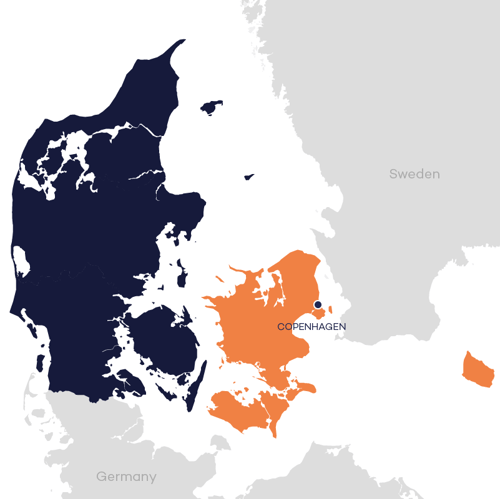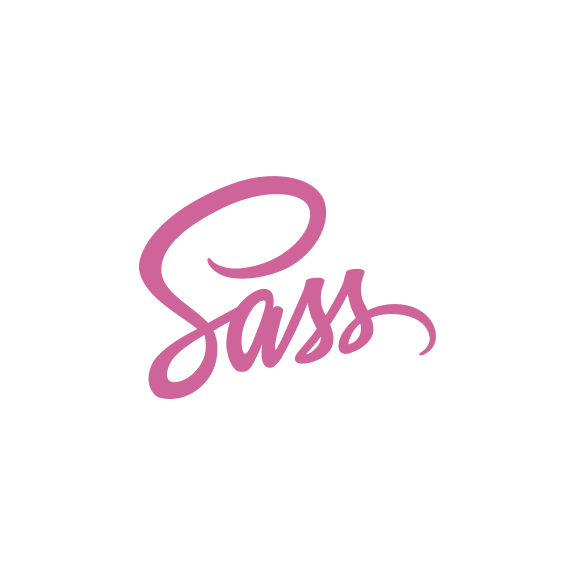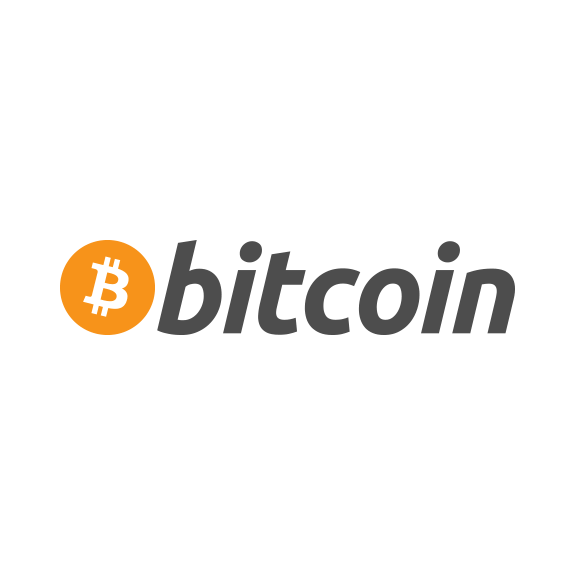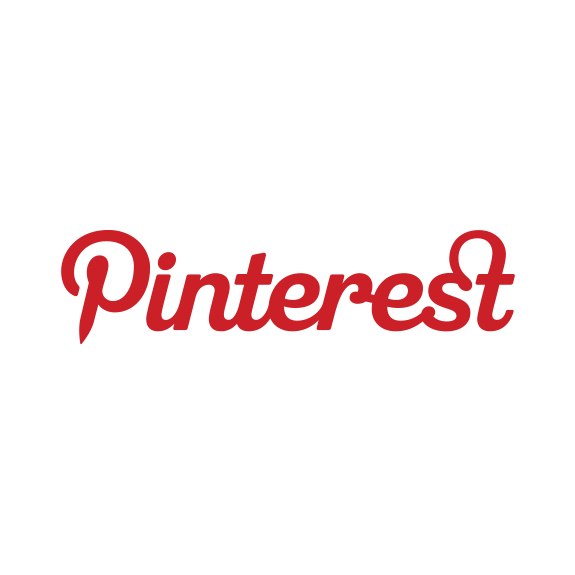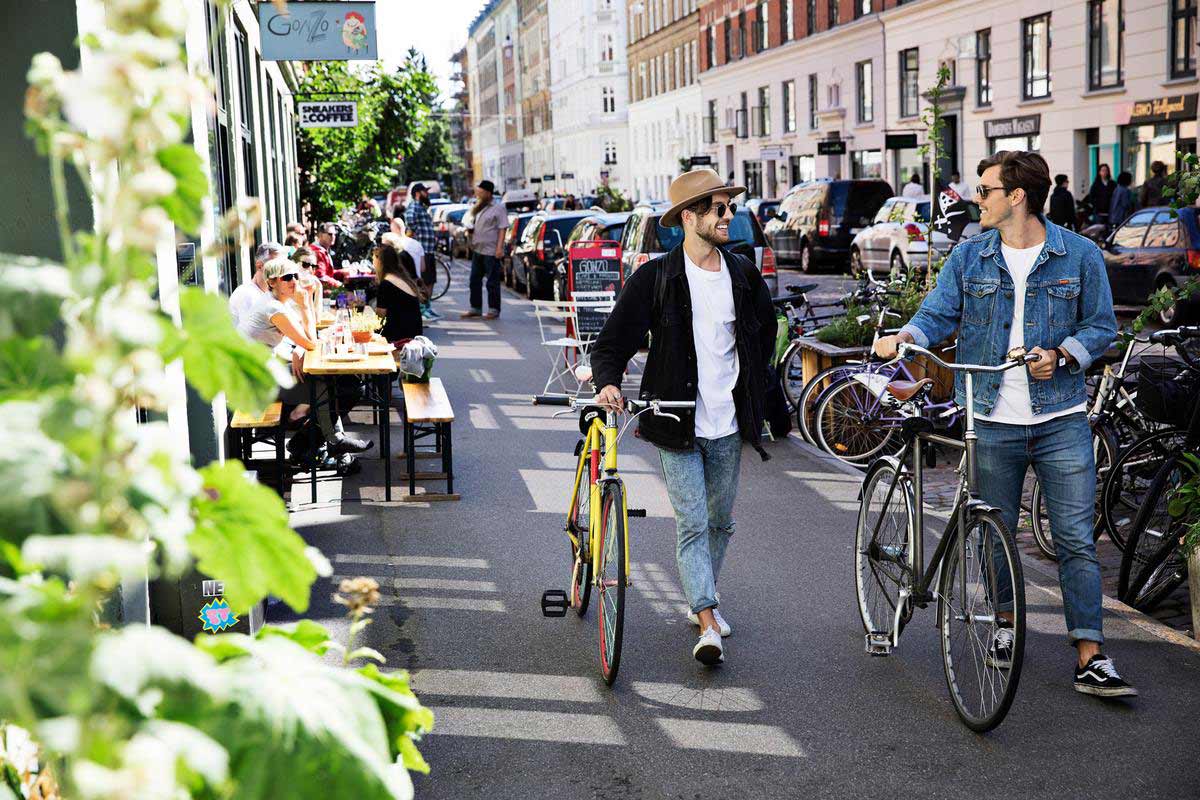 Experience always being close to the ocean and charming cities
Southern Denmark
Southern Denmark is bursting with a wide range of attractive career possibilities. This is on top of the famous Danish work-life balance, in an international environment with good access to the rest of Europe.
Southern Denmark is not just about all the exciting career opportunities that await you. It is also about another way of life where there is room for a challenging career as well as free time with family, friends, nature, city life and much more. The composition of ocean, nature and countryside with cosy and buzzing urban districts creates a lovely blend with a rich range of opportunities regardless of what you seek.
With charming Odense and Esbjerg as the two greater cities, Southern Denmark offers urban life with modern city districts, cosy cafés, beautiful green parks, street food markets, lovely festivals and much more.
And getting around is easy. Cities are well-connected and you never seem far away from anything whether you want a quick swim in the harbours, go shop and dine all day, explore cultural and historical sites, visit Odense ZOO or go on an adventure into the southern Denmark wilderness.
A part of Southern Denmark is known as The Triangle Region. The Triangle Region offers a unique combination of vivid cities, village charm, stunning nature, and a diverse job market. Whether your field of interest is the manufacturing industry, IT, fashion design, or something fourth, The Triangle Region could be the place where both you and your partner can find your next job and the next after that.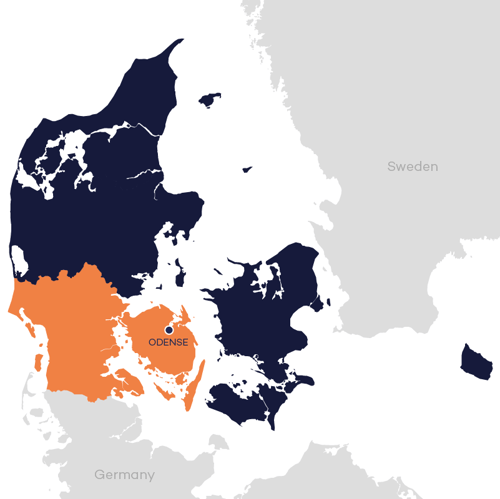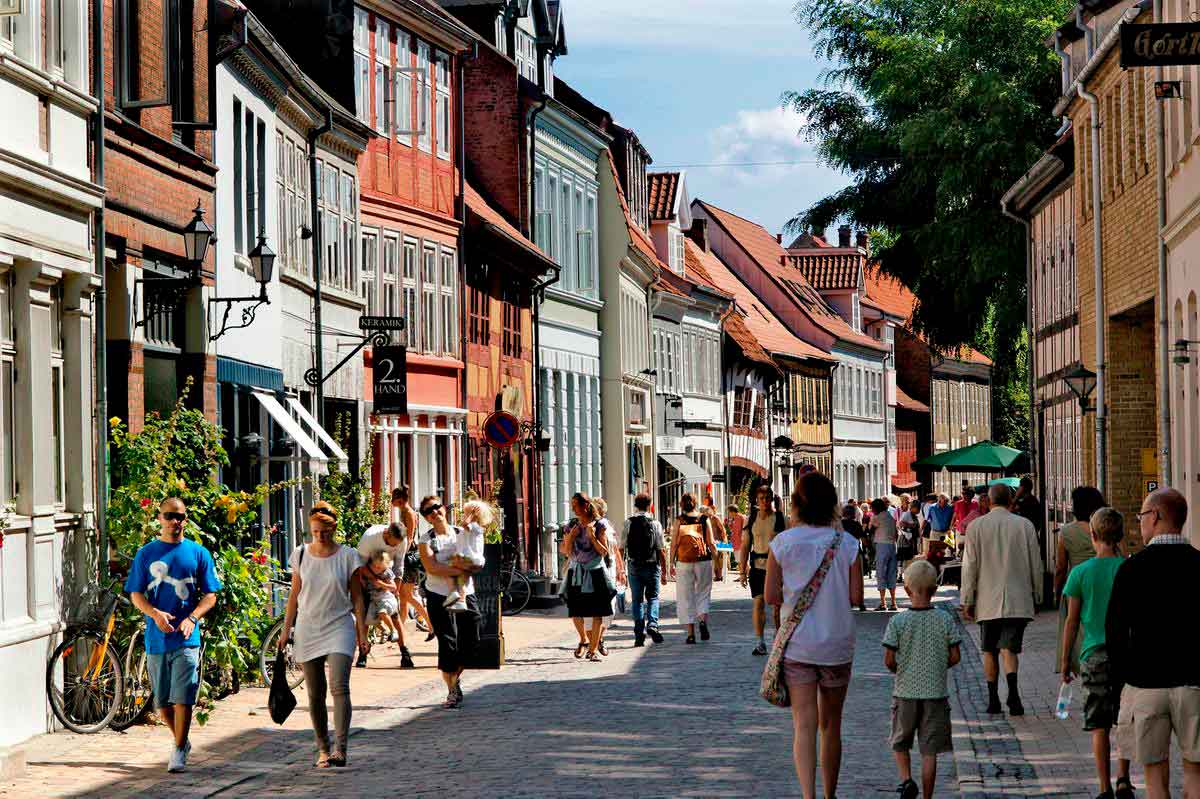 Enjoy wide beaches and Europe's happiest city
Northern Denmark
Northern Denmark is a blend of life in nature and balance combined with the evergreen city of Aalborg, making it a very attractive career destination. The region offers a life in balance, where the great wide beaches and the sea of Northern Jutland unite with pulsating city life. North Denmark has a place to suit any mood. There are great career opportunities and small living expenses, all in all making North Denmark the perfect career destination.
And why not enjoy life in the happiest city in Europe? EU has just revealed that the regional capital Aalborg has the most satisfied citizens compared to other Europeans. A reason for this is that over the past decades, Aalborg has transformed from an industrial city to a buzzing modern smart city.
This change has been a catalyst for growth, jobs, a strong economy and happiness. This is also some of the reasons why Aalborg was ranked 8th on the New York Times list of "52 Places to visit". And with the airport, harbour, highway, and train station centrally located you always have the world at your doorstep.
And by the way... if you find your dream job in Northern Denmark, International House North Denmark can help you with all the practicalities and paperwork when relocating.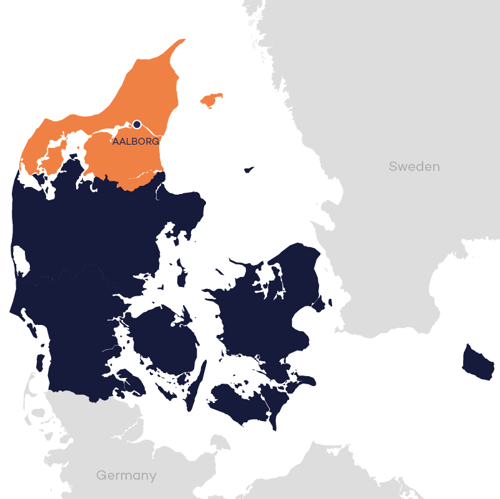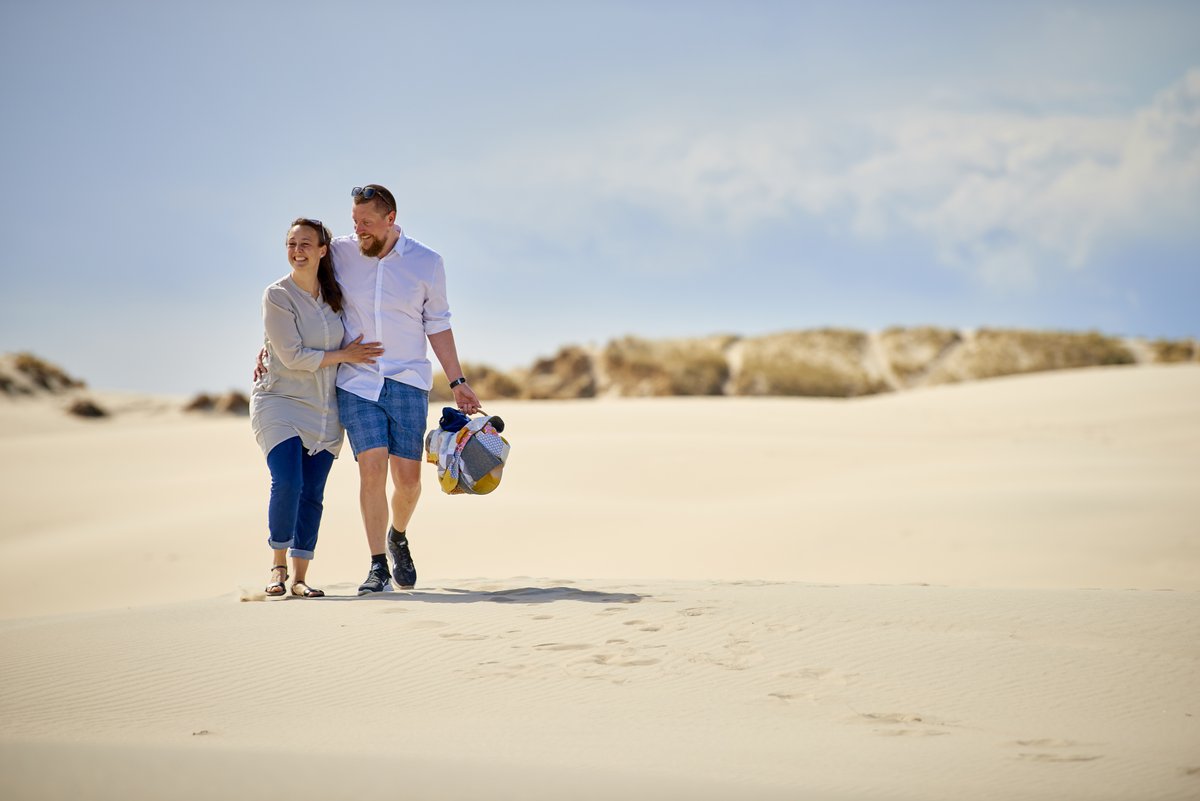 Photo credits:
© Niclas Jessen | © Robin Skjoldborg | © Ty Strange | © Visit Odense | © Mark Trustrup