Looking for Tech Savvy specialists?
We attract international tech specialists
Are you struggling to find qualified candidates for your open tech jobs? You are not alone!
Join our upcoming talent attraction campaign to attract international experienced IT/tech candidates.

The campaign will target experienced specialists within software development, software engineering, and this time also with a special focus on our deep tech strongholds in Denmark.

The campaign is run by Copenhagen Capacity and made in partnership with Digital Hub Denmark.
Meet Søren Ulrikkeholm, COO at Shape, a tech company, who participated in our State of Denmark campaigns with great success.
Five benefits for you:
Get international exposure

to your company and open positions.
Strengthen your

Employer Brand outside Denmark

Get

highly-qualified candidates

who match your recruitment needs directly into your career page.
Access international candidates

outside your usual recruitment channels.

Save time, money, and resources

by joining forces with other companies in Denmark to increase the pool of qualified tech candidates in Denmark.



"The campaign provided international exposure of our company and our vacancies which would have been hard to do ourselves, and the overall purpose of the campaign - attracting talent to Denmark – is of high importance and great value to the whole FinTech industry.
We would participate again just for that!"
____
Jacob Holm-Kinze, Director, People & Culture at Inpay A/S
Timeline
NB: The campaign is fully booked, but you can sign up for our waiting list below.

The campaign will launch in the beginning of October 2021 and run until Mid-January 2022 for a period of 14-16 weeks in which your company and your open jobs will get international exposure.
Prior to the campaign launch, we will talk to all companies on board in order to secure the scope and focus.
You will receive an increased amount of relevant international candidates directly to your open positions in the campaign.
After the campaign in January, we will invite you to evaluate the campaign.
Terms
It's free to join the campaign!
Sign up below or contact Merete Sandager for more information
Deadline: 20th September 2021
All companies must sign an EU De Minimis declaration to join*
*The campaign is developed and run by Copenhagen Capacity and initiated by the EU financed project Talent to Denmark, which is a large national talent project with 35 partners all over Denmark. TalenTDK works to ensure that companies throughout Denmark have access to highly qualified foreign labour contributing to their growth and international competitiveness.
In partnership with Digital Hub Denmark
Digital Hub Denmark is a public-private partnership that works to make Denmark a leading digital Nation in Europe by promoting home-grown digital solutions to attract talent, investments, and international customers to invest in or procure Danish digital solutions. Digital Hub Denmark promotes opportunities in the unique Danish work culture for international talents to meet the high demand of tech talent among Danish startups.
With this campaign, Digital Hub Denmark wishes to support Danish tech companies that are on the hunt for international tech talent by promoting jobs in fintech, healthtech, robotics, createch, proptech, agrotech and edtech. Learn more about Digital Hub Denmark here.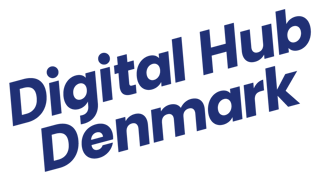 Not quite ready? Let's have a chat!
LOUISE DEL ROSARIO JENSEN
CAMPAIGN MANAGER
Digital Hub Denmark
+45 60 53 75 75