Join the Danish delegation at the MIT EUROPEAN CAREER FAIR 2024
Tap into the attractive MIT talent pool and find your next STEM candidate
The European Career Fair (ECF) attracts more than 2,500 candidates including graduates, PhDs, postdocs, and experienced professionals from a variety of STEM disciplines. The candidates you will meet will be a mix of students, working professionals, and recent alumni from renowned American universities.
Registering for the European Career Fair will give you a unique opportunity to get in touch with top-tier international STEM candidates, have a booth in the Danish area at the Fair, and explore the attractive candidate CV database, which you have access before and after the event.
Practial information:
Date: Saturday the 2nd of March 2024
Time: 9AM - 4PM EST
Venue: Johnson Athletic Center, MIT, Boston, USA
The MIT European Career Fair (ECF) is organized by the MIT European Club and takes place at the Massachusetts Institute of Technology (MIT) in Cambridge, MA.
Their mission is to connect top-tier US students and young professionals with European companies, universities and non-profit organizations and to generally inform about career opportunities in Europe.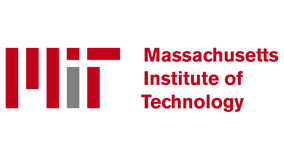 Why you should join ?
You will get a unique opportunity to:
Recruit highly-qualified STEM candidates from Ivy League universities in the greater Boston region
Explore the unique candidate CV database before the event
Pre-select candidates for interview
Have your own booth at the large Denmark stand area
Participate in the extra side event to meet 100 STEM candidates focusing on a Career in Denmark
Join the Danish delegation and be a part of the full extended Danish delegation program (see below)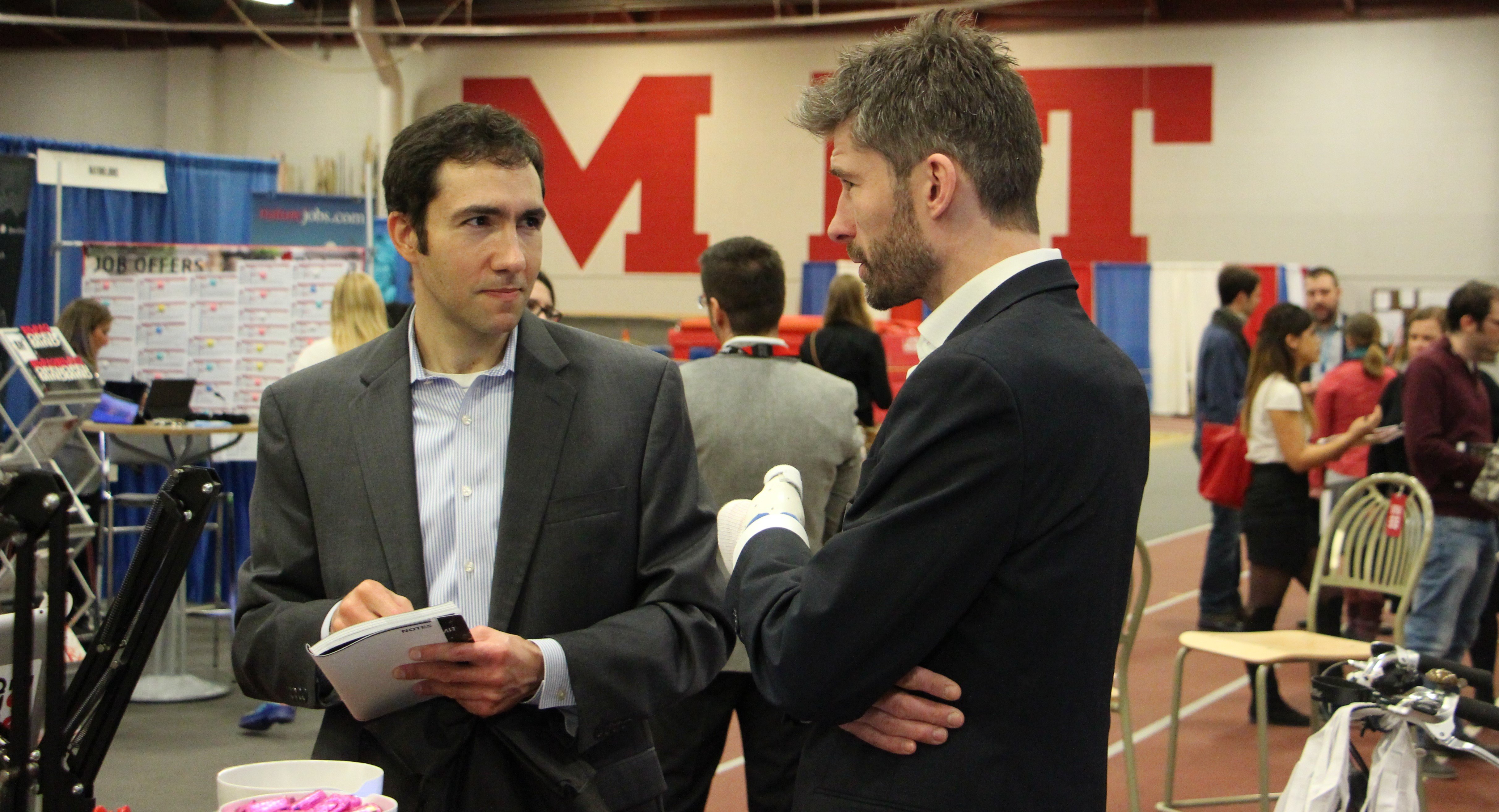 Registration open now
How to join?
EARLY BIRD PRICE* before Dec. 8, 2023
For-Profit: 4600*/5000 $
Non-Profit: 2000*/2200 $
Extra 10-15% through the Danish delegation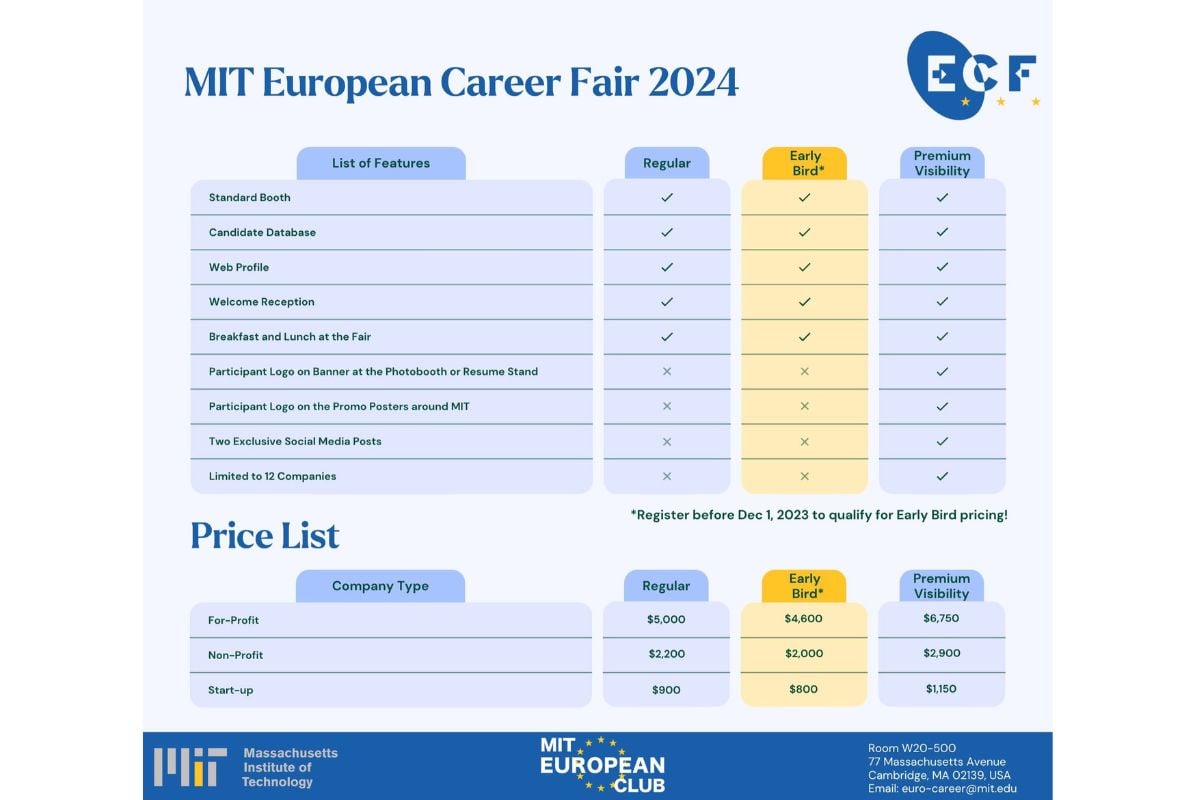 How to sign up?:
If you wish to hear more on how to become a part of the Danish delegation, contact Merete Sandager from Copenhagen Capacity, at MSA@copcap.com or book a short online meeting here


Be sure to take advantage of the EARLY BIRD PRICE, available for all companies signing up before December 8th, 2023.

In order to sign up through the Danish Delegation at the official website, you will receive a

CLUSTER CODE

from Copenhagen Capacity to get the extra 10-15%


NOTE: The official sign-up for the Career Fair

needs

to

be

directly

at the MIT ECF event page. You can find the website

for

registration here


Deadline for the official signup:

February 10th, 2024
An extra Danish networking event Friday March 1st
'Career In Denmark' event
Meet

100

specially

invited

STEM

candidates Friday night

2-3

inspirational

keynotes

(TBD)

A panel of 3 former MIT students will talk

about

their

recent

work

experience

in Denmark

Participation of Danish company representatives from the Danish Robotics Cluster and the CLEAN cluster

Smørrebrød,

beer

,

networking

and hygge:-)

A collaboration with the Innovation Center Denmark in Boston at the cozy Venture Café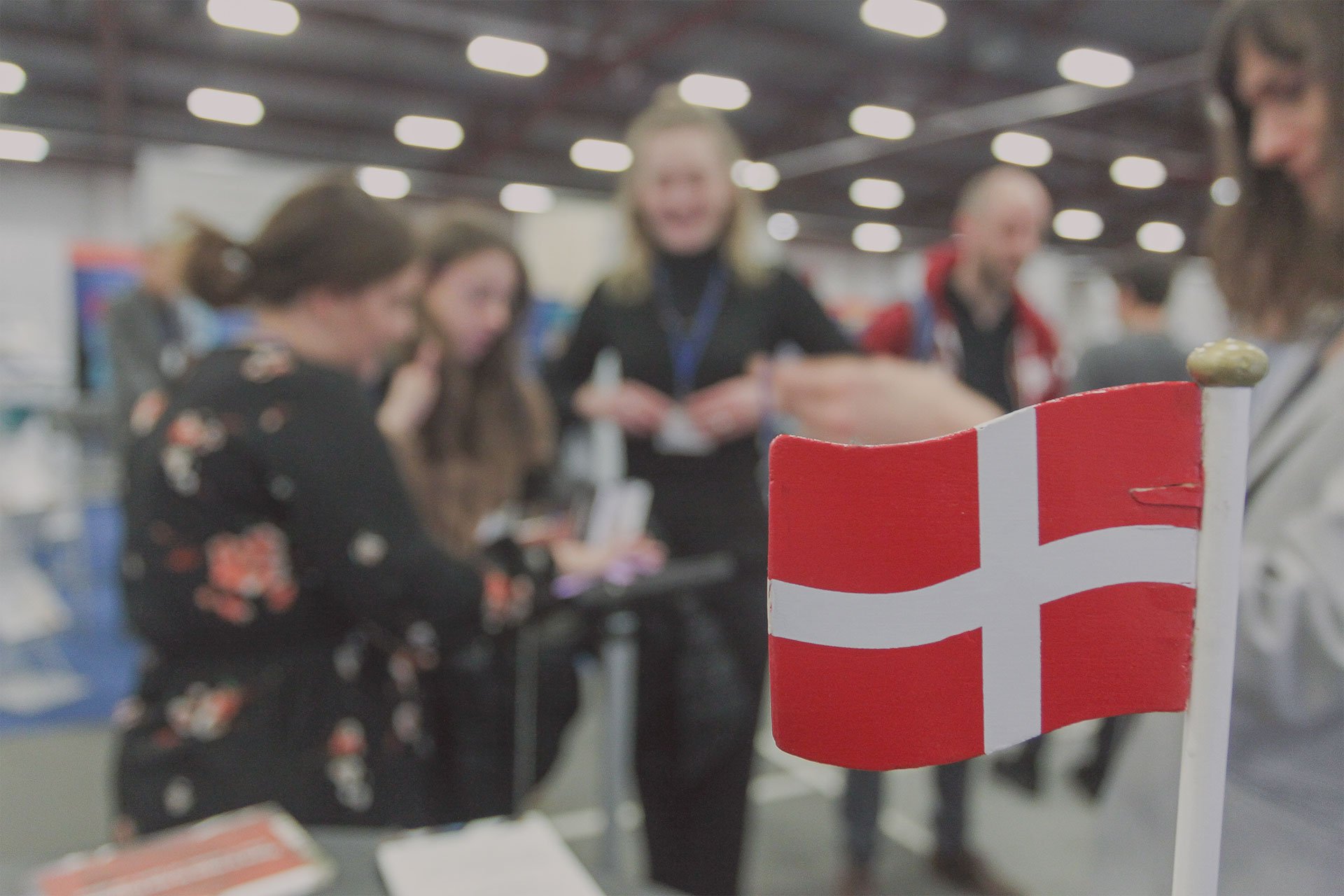 Program for the Danish delegation
Thursday, Feb 29, 2024
Friday, March 1, 2024
Saturday, March 2, 2024
Sunday, March 3 + Monday March 4
From 7:30-9:30 PM
Networking drinks
Meet & Greet for all the participating companies and universities in the Danish delegation
Information session about recruitment at MIT
Presented by MIT Career Center
Meeting with selected MIT Student organisations
TBD
5:30 PM - 8:00 PM
Innovation Center Denmark, Boston
Networking Event ' Career in Denmark'
9:00 AM - 4:00 PM
Johnson Athletic Center, MIT
MIT European Career Fair
All participating companies/universities at the Denmark stand area
10:00 AM - 4:00 PM
MIT Career Center
Interview Rooms Available Free of Charge
Free of Charge
Merete Sandager
Senior Consultant
Could MIT European Career Fair be relevant for your company? Don't hesitate to reach out to me or book a short online meeting to learn more.


This website is operated by
Copenhagen Capacity, Nørregade 7B, DK-1165 Copenhagen K