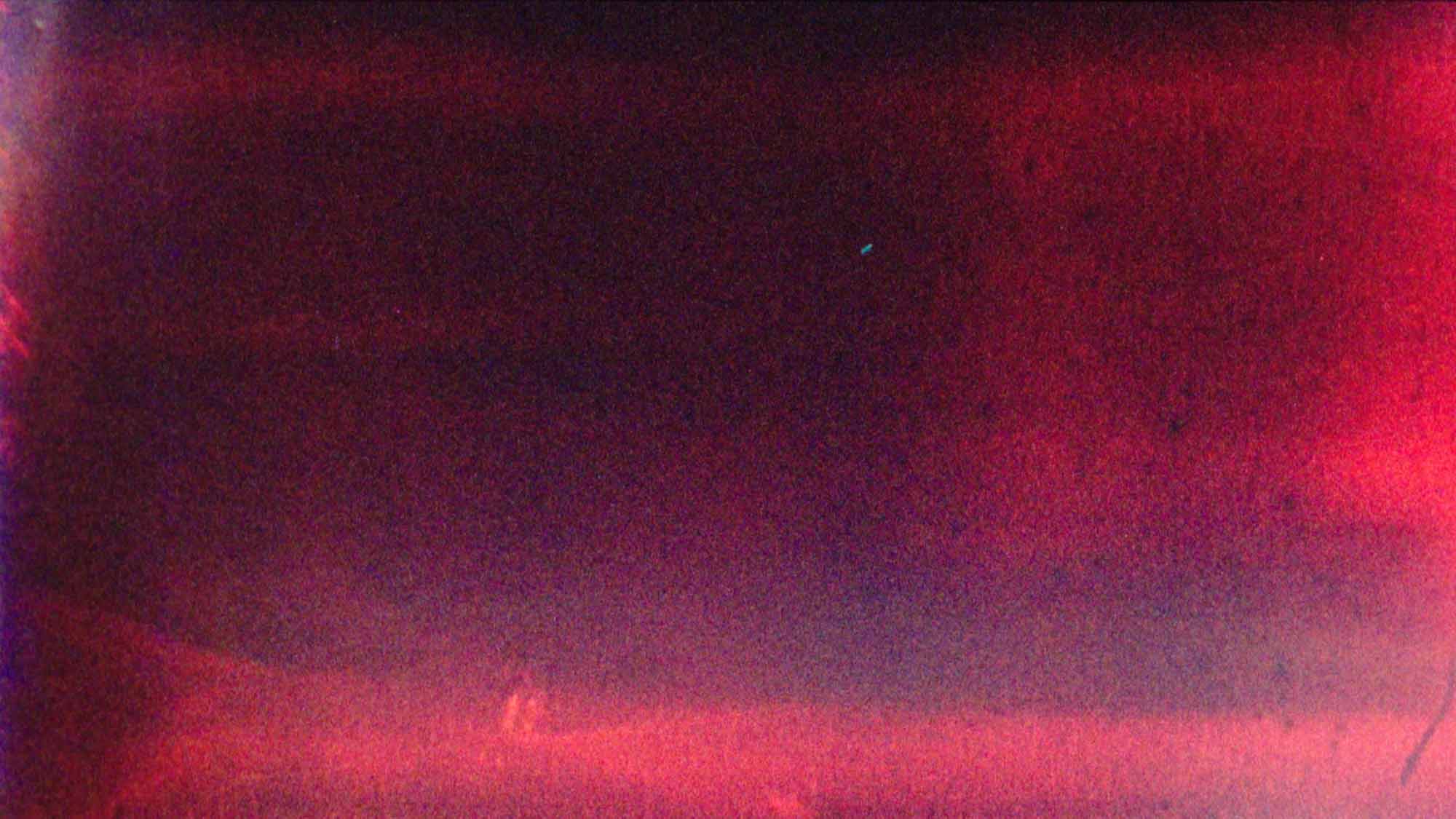 Do you want an exciting tech career with impact without compromising your social or family life? We know a place for you.
A life of trust, balance and opportunities awaits you
Are you looking to develop your tech career in the direction of internationality and impact? While also living a balanced life with freedom and trust to shape your personal and professional life the way you want it? We think Denmark is the place for you.

Our small Scandinavian country is one of the world's most attractive places to live and work. We are proud of our flat hierarchies, culture of trust, strong welfare system and general happiness.
And we are proud to be the home of an exciting tech community with many innovative companies employing talented internationals.

Luckily, companies from all over Denmark are looking for international tech people to join their teams! You can sign up to get career news from Denmark sent directly to you. Maybe your dream job exists in Denmark?

We are rooting for you!
Photo credits:
© Danist Soh | © Digital Hub Denmark | © Joshua Mayo | © Jakob Owens | © Luke Chesser | © Büro Jantzen | © Astrid Maria Rasmussen |© Kim Wyon | © Mette Johnsen | © Ty Stange

A frontrunner in ArgoTech

AgroTech in Denmark is taking the world by storm. Through the use of Denmark's other digital strongholds such as robotic and drone technology, intelligent solutions are used to help farmers across Denmark manage their crops digitally.

By using digital solutions, farmers and producers can adapt traditional practices with innovative solutions, to optimize their work and continue to provide high quality agroculture products.

By adapting technological tools in to agriculture, Denmark is at the forefront of sustainability in global food value chain aiming to be an example for everyone on how to smoothly go about a green transition.
Read more about Agro- and FoodTech in Denmark
Shaping the future of education

Denmarks educational system has long been praised for its traditional modes of teaching and its state of the art didactical educational models. Since the 1800's digital solutions for education or EdTech has been one of the oldest established Tech ecosystems in Denmark and the world.
Through the efforts of the creation of educational materials such as Machine learning, natural language processing and AI, we can assure an equal and inclusive education across all of Denmark.
Ed Tech is a young ambitious and well-founded organization aimed at furthering the digitalized education agenda. It currently hosts more than 70 organizations under their umbrella, their purpose is to promote collaboration and educational enhancement through the development and use of educational technologies.

Learn more about EdTech in Demark
Join a leading FinTech hub

Denmark is one of the most digitalised economies in the world and can be considered a truly cashless society. And with the number of fintechs growing massively with 144% the last five years, there are many career opportunities in the community.

Soft values drive the growth
The fintech ecosystem is shaped and defined by the values of Danish digitisation; trust, collaboration, human-centric, and democracy.
As a service country, Danish fintech companies put the user in the centre of their products and with the high adoption rates of new technologies among Danes, the fintechs are benefitting from an inclusive approach to align the interests of a broad range of stakeholders across the private and public sector, unions, and associations.
Read more about FinTech in Denmark
GET JOB ALERTS FROM DENMARK

Sign up and we'll keep you updated with exciting jobs and career opportunities.
A CreaTech scene full of successful startups

The demand for Creative digital products is on the rise. With Vision Denmark as the forefront cluster in the Danish CreaTech scene, the cluster not only connects the ecosystem across Denmark, but also impulses innovation and growth throughout the digital visual industry.

Danish CreaTech companies are receiving international recognition through their work on VR and gaming. Danish CreaTech by being a global force is constantly bridging business opportunities and rapidly expanding the ecosystem.

Emerging ecosystem with great promise

The start-up scene which includes, E-sport, gaming, film , television, animation, and XR is becoming the place to grow strong relations, and acquire interested investment partners to take it to the next level.

1800 jobs are expected to be created with these business opportunities and bring in 2.8 billion DKK in revenue. The demand to match tech and design talent is at an all-time high for this ecosystem.

Learn more about CreaTech in Denmark


Improve people's health with your tech

Denmark is leading the HealthTech revolution through its digitalised initiatives. The Danish Health Care sector, together with private companies and national research institutions, works collaboratively to make a difference for people worldwide.

The Danish HealthTech industry boasts with world-renowned Danish corporations who not only create a staggering 78 billion dkkr in revenue, bring in 7,4% of business investments in research, but they also contribute with 5,5% in yearly employment growth by creating jobs. Therefore, this growing sector creates vast career opportunities and is always looking for qualified talent!

The trust in Denmark, between public healthcare and private start-ups is strong, and there are many collaborations between private and public partners. Through the public and digitalized healthcare system, public and commercial researchers can obtain generational health information that spans decades and makes it easy to study genetic material, unlike in any other country. This has allowed an exponential growth in Danish HealthTech startups and great solutions.
Read more about HealthTech in Denmark
Become part of a world-class Robotics community

Denmark is an energetic place to create an active ecosystem, one of those is the only Gold-Certified robotics cluster Odense Robotics. Receiving this certificate has elevated the Robotics community and put them at the forefront as global market leaders.

The Danish atmosphere and mindset enable collaborative approaches across synergies beyond this cluster. Automated solutions find a playground within this ecosystem where creativity, imagination, and fulfilling necessities are all kept in mind when it comes to creating something new.

In 2021, Denmark became the global hotspot for more than 300 companies , 8500 employees and with an outpour of investments surging over 800 million euros, in Odense alone.

The world's leading Robotics and Drones ecosystem needs brilliant minds to keep up with the growing need for automation. The ecosystem is making a strong effort towards building career opportunities for qualified talent to meet those demands.
Learn more about Robotics in Denmark
Become a happy techie in Denmark

Studies show that digital talents in Denmark are among the happiest in the world. In many ways, this is due to our 'flexicurity model' that combines a welfare state with a flexible working environment and social security for everyone working in Denmark. With a growing number of angel investors and venture capital firms, this makes up a supportive and vibrant startup ecosystem, with access to co-working spaces, startup hubs, and events in the entire country.

Why are techies in Denmark so happy?

• A 37-hour workweek with flexible working hours
• Five weeks of paid vacation
• Paid paternity leave for both parents
• Flat organisational hierarchy and high focus on personal development
• Lots of responsibility and thereby also impact.
• Danish organisations and companies aim to support the development of a robust democratic society
• Tech talents in Denmark are attracted to organisations that cultivate a purpose-driven agenda
• Healthy social relationships at the workplace are on top of the agenda.
• Team building days, strategy retreats, social events, holiday celebrations are very popular in Danish campanies and highly prioritised by management

Learn more about Denmark's happy tech community
Create state of the art PropTech

Denmark is known for its cross collaborative, green and humane approach to buildings, infrastructure, and public spaces to create a harmonious environment.

Therefore, real-estate and the use of digital tools has created a successful synergy to further the agenda of sustainability and to create an easier transaction process between public and private institutions.

Proptech Denmark's purpose is to join the PropTech and real estate ecosystem on a joint agenda in accelerating digital transformation in real estate. This initiative has led towards the acquisition of Gaest.com by AirBnB, and Prosedo by EG.

An addition to the successful growth of PropTech, is Denmark's stronghold on FinTech. FinTech is a highly digitalized public sector, which is well established for Denmark's Financial entities, and in PropTech it is used to easily maneuver reports and financial transactions, amongst others. The PropTech and FinTech collaboration goes to show how distinct ecosystems in Denmark circulate knowledge and innovation amongst themselves.

Learn more about PropTech in Denmark